Shopping Cart
Your Cart is Empty
There was an error with PayPal
Click here to try again
Thank you for your business!
You should be receiving an order confirmation from Paypal shortly.
Exit Shopping Cart
Art and Education Services
Allow your children to reach out in the depths of their own creative minds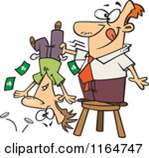 Child care averages between $4,000-$6,000 dollars per year. For a low-income family this expense may consume 35% or more of their annual income. (National Catholic Reporter, 2003)
60% of parents who's children attend afterschool programs said they missed less work than before because of the program. (information based on the parents who participated in the survey)
Every $1 invested in afterschool programs saves $9 by :
Reducing crime and welfare cost
Improving kids' performance at school
Increasing kids' earning potential
Childcare cost reduced
(No Daycare Cost)
Decrease Child Neglect /Traumatic Events (Fire, Flood, Robbery, Kidnapping)
After-school programs promote school achievement and build life skills.
Children who spend time in enrichment activities have better grades, better work habits and more positive relationships with their peers. After-school programs give children the opportunity to develop creative thinking, problem-solving, communication and self-direction skills that are linked with success in the workplace. After-school programs also benefit the community. Mostly on school days, the peak hours for juvenile crime are between 3 PM and 6 PM.
More than 9 out of 10 voters agree that children need organized activities or someplace to go after school every day,
84 percent of parents (who participated in the survey)  supports public funding of these programs.
In households where both parents work or the single parent works, 31 percent of children in grades K-12 are unsupervised after school (11.3 million kids). According to polling, 26 percent of these families would be likely to use after-school programs if they were available.
UNSUPERVISED 31%

OTHER WITH PARENT OR FAMILY 49%

CHILDCARE 20%
Just a Thought:
If the 26% of families who would be likely to use afterschool programs did if they were available, this leaves only 5%. IF we were able to welcome the 20% in childcare (families saving money) plus the 26% who would like to enroll in the program, this could possibly decrease community casualties by 46% chance at the least (hypothetically assuming the probability of casualties being averaged 1per child). Considering most juvenile crime/accidents happens between 3pm-6pm. 
Example: 
A horrifying truth: A house in the Southwest area of Fort Worth on August 14, 2014 near Alta Mesa street caught fire and a 9 yr. old lost his life, while 3 other child relatives were hurt, just a little over a week before school started. ( Between the hours of 3p-6p)
Note: This type of program can be extended and available as a Summer Program as well. 
0

/